4th of July Menu

Red, White & Blue Potato Salad
With blue cheese and creamy sour cream, this potato salad is delicious and festive for 4th of July.
Our Red, White & Blue Potato Salad is part of a complete 4th of July grilling menu.  These simple holiday recipes are easy to make and delicious. Print out a complete Grocery Shopping List for this menu below!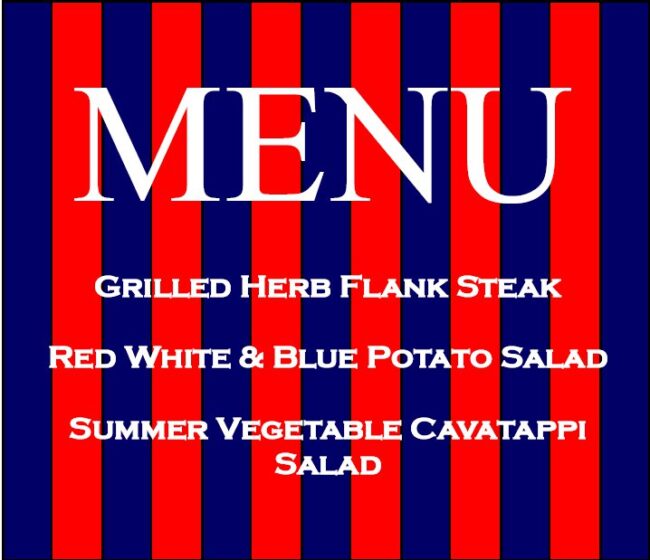 Grilled Herb Flank Steak
I marinate my steak about two days in advance, so come grill day the steak is ready to cook- saving me lots of time.
Summer Vegetable Cavatappi Salad
The Grocery Shopping List
Print the below grocery shopping list for this entire menu here:
Summer Beverages
Homemade Summer Sangria. For the best sangria, prepare 2 days in advance.

Email this to a Friend