Memorial Day Barbeque Recipes
Looking for something to barbeque this Memorial Day other than tired hamburgers and hotdogs?  These simple Memorial Day recipes are easy to make and delicious.  Print out a complete Grocery Shopping List for this menu below!
Memorial Day Menu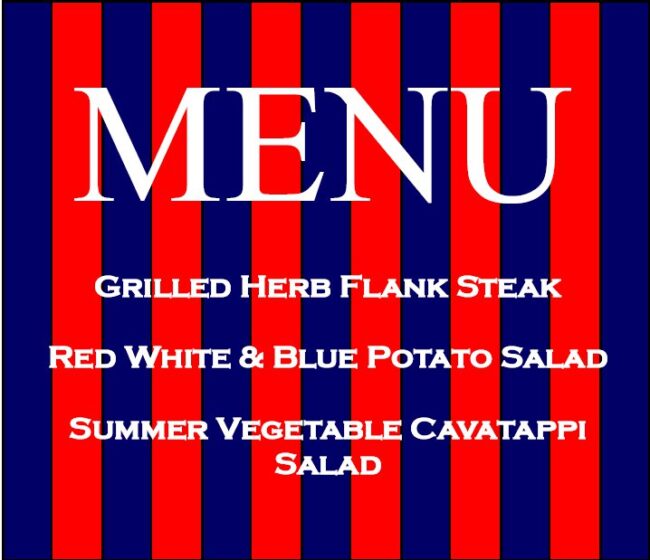 Grilled Herb Flank Steak
I marinate my steak about two days in advance, so come Memorial Day the steak is ready to grill- saving me lots of time.
Red, White & Blue Potato Salad
Summer Vegetable Cavatappi Salad
The Grocery Shopping List
Print the below grocery shopping list for this entire menu here:
Memorial Day Beverages
Ditch the beer this Memorial Day and refresh with Homemade Summer Sangria.  For the best sangria, prepare 2 days in advance.

Email this to a Friend