Tag Archives | cookbook
The Organized Cook Tour
The whole point of me writing The Organized Cook was to merge my love cooking and photography with family.  Basically, I wanted to do what I love most with the people I love most.
So, for someone whose goal is to spend more time at home with the kids, I've been doing more traveling than I had ever anticipated.
From NBC Salt Lake City:
And FOX Denver:

To CBS Salt Lake City:
The good news is that I have a wonderful family and support system at home, and combined with a consistent routine for my kids, it hasn't been too difficult.  I'm never gone more than two or three nights at a time, which breaks up the travel, and I've had to decline a few news segment dates to stick to this rule.
The fact that I've met a ton of great people and experienced the local scene in a handful of terrific cities makes the sacrifice more worth it…. so far.
Next up- Portland!

Email this to a Friend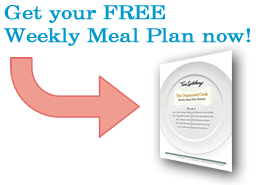 Gourmet Ads
The Organized Cook™ Weekly Meal Plan
Never worry again about what you're going to make for dinner. Cut your grocery shopping and dinner preparation time by up to 70%.
Learn More
Sign up!
Buy The Book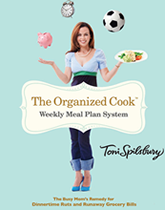 Get your copy now!
Three months of our most popular menus from The Organized Cook™ Weekly Meal Plan System including grocery shopping lists, cooking instructions and lots of time and money saving tips in one book that's easy to fit in your purse.
Start saving now! Save time and money at the grocery store and in the kitchen. Order Now.
Gourmet Ads