Search results for "wordless wednesday"
Am I the only person who knows who Bob Ross is? Perhaps this will jog your memory: think of "happy clouds".  I would watch the late Bob Ross on PBS as a kid wanting so much to paint with him. In an effort to keep the kids busy this summer while escaping the heat, we […]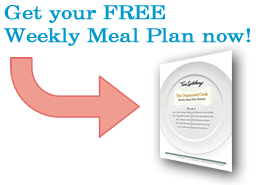 Gourmet Ads
The Organized Cook™ Weekly Meal Plan
Never worry again about what you're going to make for dinner. Cut your grocery shopping and dinner preparation time by up to 70%.
Learn More
Sign up!
Buy The Book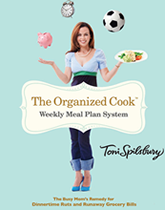 Get your copy now!
Three months of our most popular menus from The Organized Cook™ Weekly Meal Plan System including grocery shopping lists, cooking instructions and lots of time and money saving tips in one book that's easy to fit in your purse.
Start saving now! Save time and money at the grocery store and in the kitchen. Order Now.
Gourmet Ads